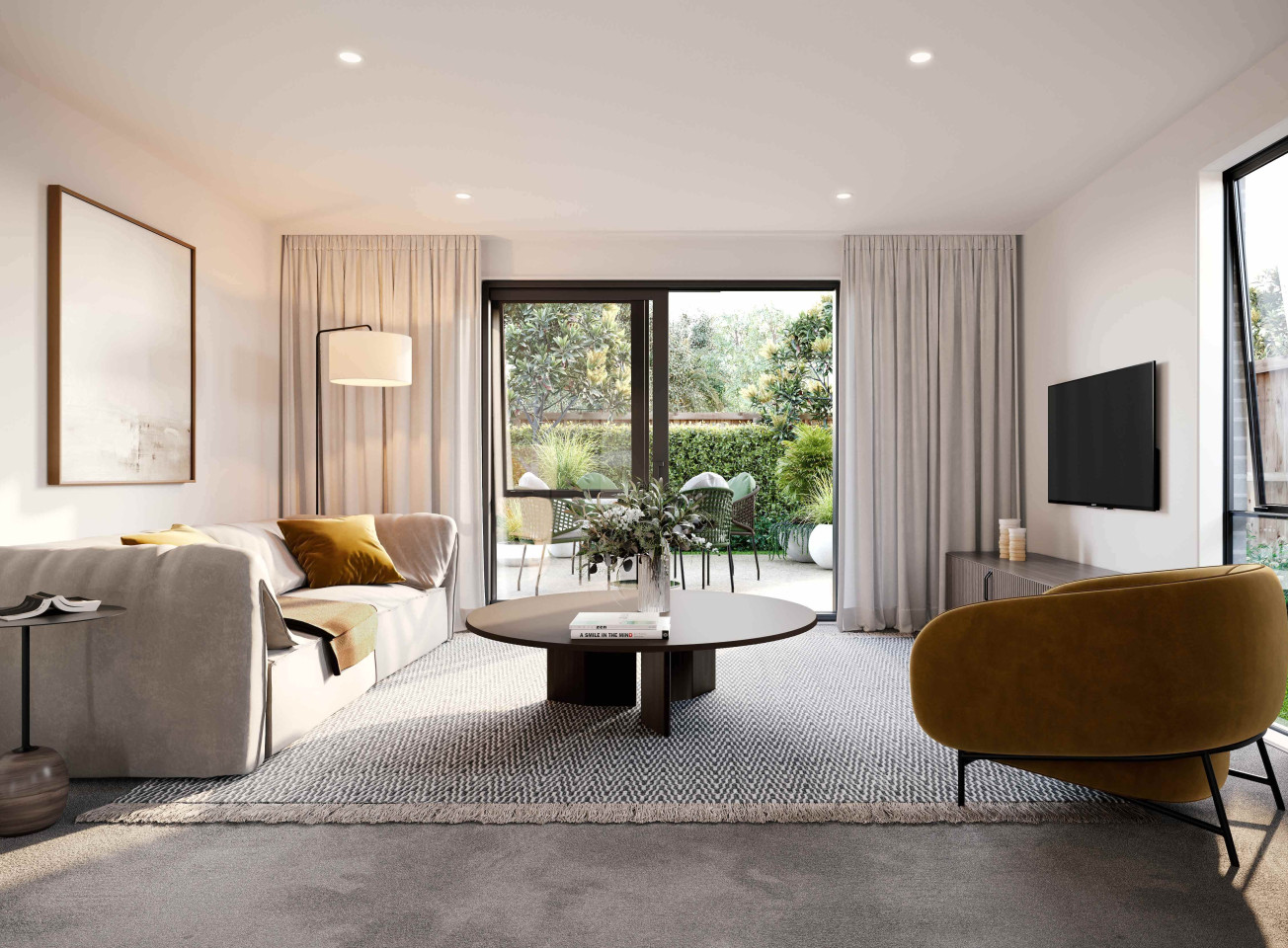 Overview
Designed by experts in aged care architecture and endorsed with Lifemark certification, a rigorously user-focused approach has been applied to every aspect of the Vivid Living design. From the inside out, these single-level homes are designed to be seamlessly accessible and comfortable for varying levels of ability. Between the thoughtful spatial planning, optimized kitchen designs and calm material palettes, these homes have been designed to be comfortable and practical for senior living without compromising on homeliness or flare.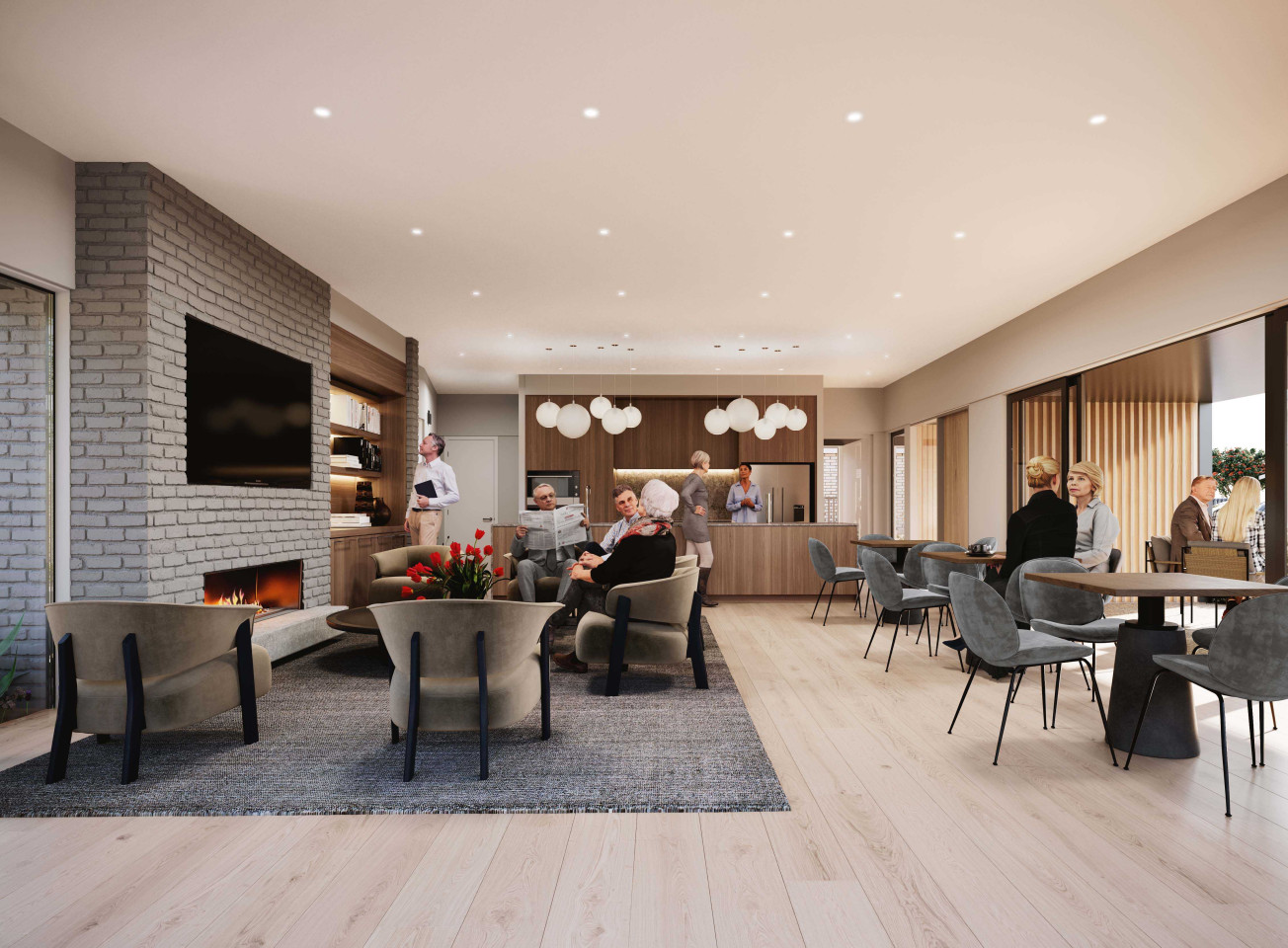 Residents Lounge
Creating a sense of community was a core value within the planning process for Vivid Living. An inviting, comfortable shared lounge space with strong connections to its surroundings and intuitive access was key method to achieving this. The residents' lounges have been designed as the visual and social hubs of each site with thoughtfully integrated amenities and captivating spaces that activate each village with vibrancy and foster a sense of belonging.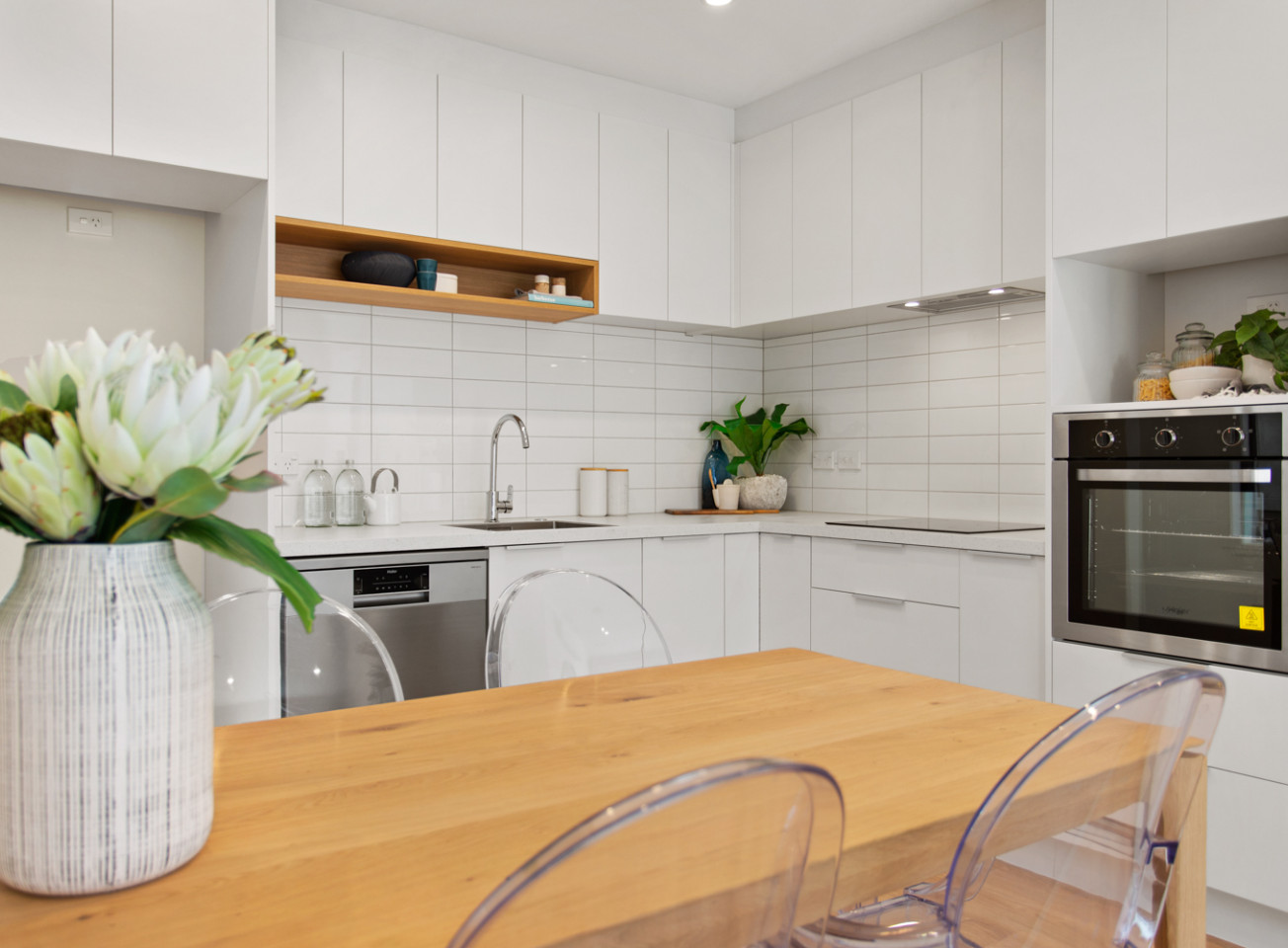 Designed with you in mind
From the front door to the bathroom showers, carefully considered detailing has enabled the removal of steps and obstacles to maximize safety and ease of use which is rarely seen in residential builds. The implementation of Lifemark design principles sets the Vivid Living typologies apart from standard homes and even some other aged care providers. In addition to step-free entries and interiors, Lifemark principles have been considered in all layers of day-to-day design outcomes. Everything from the generous accessible floor plans and easy to use kitchens to the non-slip flooring selections and intuitive light switch locations, Vivid Living homes are far from standard and have been built to last as warm and healthy homes with Homestar certification.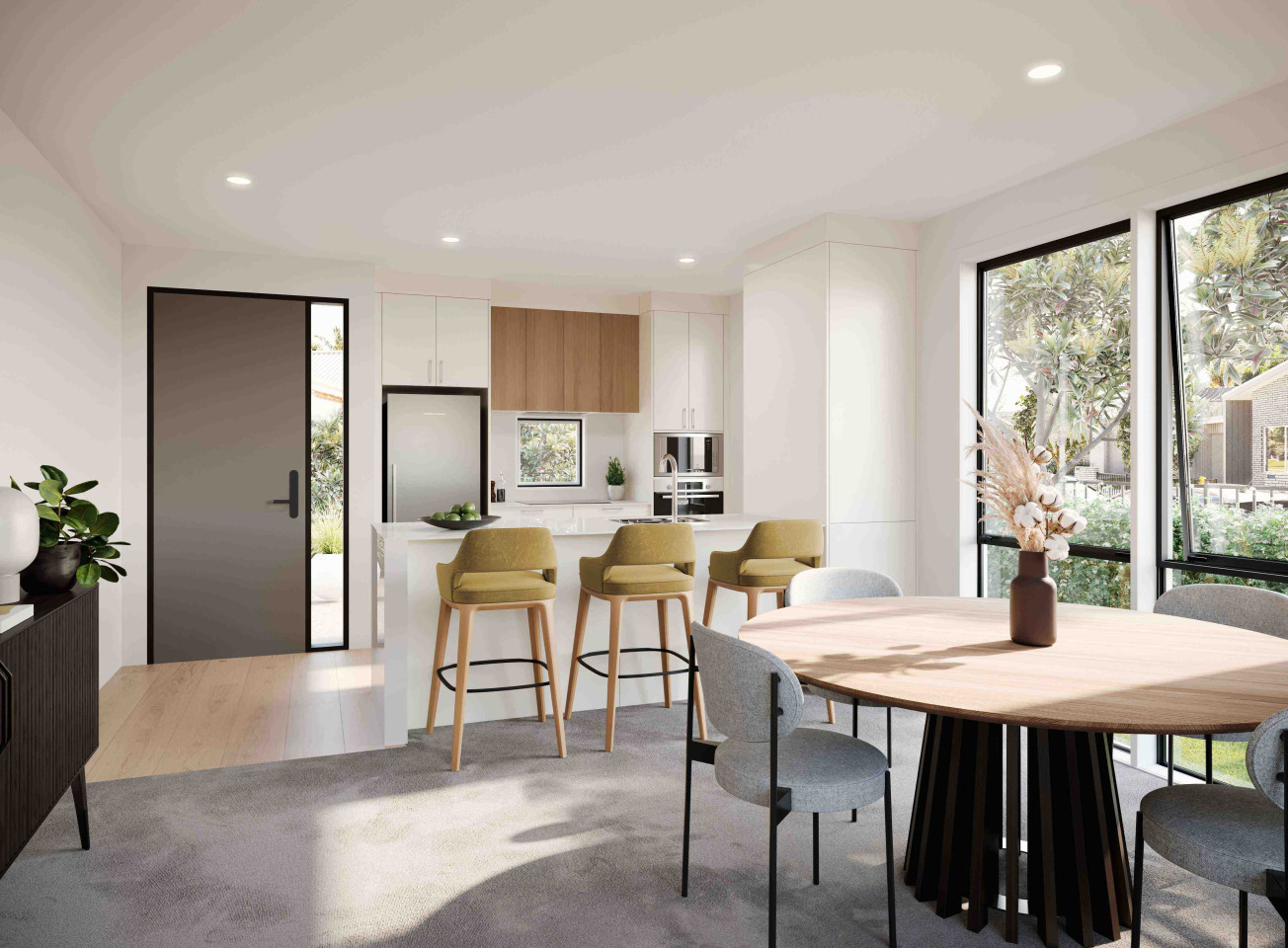 Lifemark
Design for Life; for homes with space in the right place.
Lifemark® rated homes are designed to be usable and safe for people of all ages and stages. We want to ensure homes are suitable now and into the future, so we have designed our homes with this in mind. We have a selected number of homes designed for Lifemark®3 principals.
Features include:
Slip resistant Level entry thresholds for ease of movement
Step free Level entry shower for ease of movement
Kitchen located on entry living level
Turning circles achieved in kitchen and bedrooms for easy manoeuvring
Wide corridors (min width of 1050mm)
Nogging installed in bathroom for future installation for grabrails ( Toilet walls + shower)
Light switches horizontally aligned with door handles
Power points installed at consistent heights between 500mm and 1200mm above finished floor level.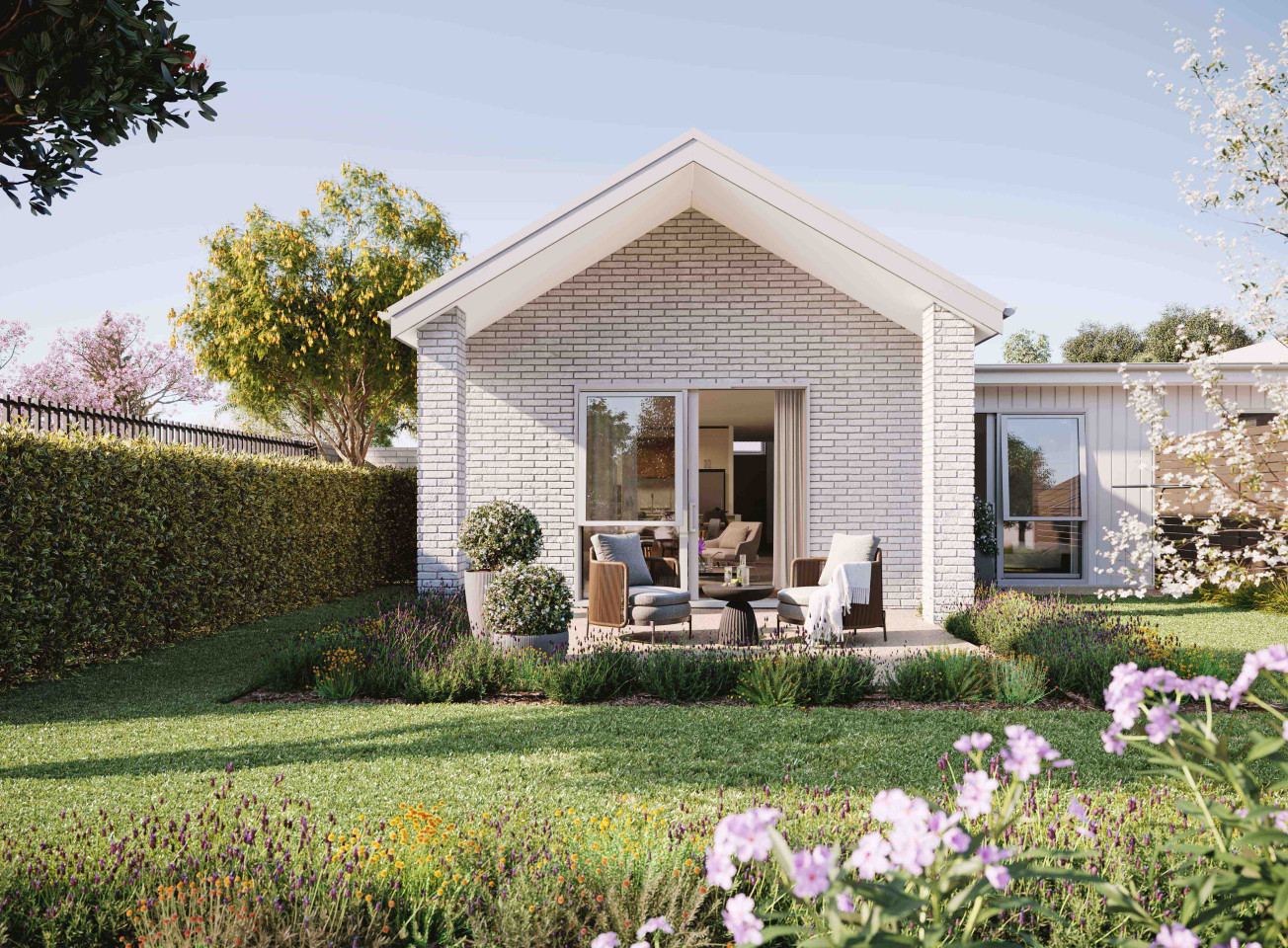 Homestar 7
Homestar is an independent rating that certifies a home to a standard higher than the Building Code and is tailored to meet environmental conditions for Aotearoa. It gives residents confidence that the villa they have chosen will be more sustainable, easier to keep warm, which can lead to lower running costs. Homestar's assessment focus on energy consumption, health and comfort delivered by the home. At Vivid Living all our homes have been designed to achieve this standard.
Features include:
Whole house ventilation through Smart Vent system + efficient space heating via heat pumps in accordance to Healthy Homes Act
High thermal performance and comfort achieved via insulation value above the requirements of standard building code
Sustainability through material selections, efficient energy use and water use / supply:

1000L rain water tank installed to harvest rainwater
Dishwasher installed with a WELS 4.5 rating- 6.9L per wash cycle
Exterior heat pump HWC
LED lighting including sensors to ensure lights are not left on
Low VOC materials
Use of sustainably sourced materials